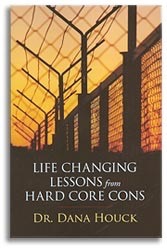 Life Changing Lessons from Hard Core Cons
by Dr. Dana Houck
Life Changing Lessons from Hard Core Cons: provides an inside look into the experiences of inmates of a state correctional facility as they seek to transform their lives. As each scenario is presented, the reader journeys with each inmate, learning how the tangled webs of their lives are explored and eventually separated into strands of awareness and renewed enlightenment about themselves and the crimes they have committed.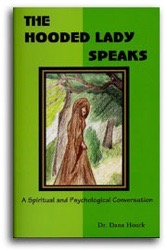 The Hooded Lady Speaks: A Spiritual and Psychological Conversation
By Dr Dana Houck
About Hooded Lady Speaks:
There are times in life when everything shifts. Internally forces begin to move and create disorder in order to bring to life a new order and a new way of being. Events from the outer world mirror the inner world and vice versa. This book explores such a journey as the Hooded Lady Speaks to an individual as the stuggle to find meaning and purpsose moves forward.